The tiny handbag has been described as 'smaller than a grain of salt' and its design can only be viewed using a microscope. It measures just 657 x 222 x 700 micrometres!
The Brooklyn based art collective MSCHF, which created the bag, described it as 'narrow enough to pass through the eye of a needle', and said "This is a purse so small you'll need a microscope to see it". MSCHF is known for controversial designs including trainers with holy water in the soles, giant red rubber boots, shoes that contain human blood and a cologne that smells like WD-40.
In a post about the tiny bag, the art collective said "There are big handbags, normal handbags and small handbags, but this is the final word in bag miniaturisation". The bag was reportedly modelled on Louis Vuitton's OnTheGo MM bag which typically retails for $3,100 - $4,300.
Controversially, the handbag features Louis Vuitton branding although it has no official connection to the luxury brand. Speaking on this to the New York Times earlier this month, Kevin Wiesner who is MSCHF's chief creative officer, said that permission had not been sought from Louis Vuitton to use their branding. He stated that "We are big in the ask forgiveness, not permission school". Back in 2021, the art collective settled a lawsuit with Nike relating to the sale of modified trainers containing a drop of human blood. A Vans trademark lawsuit is also currently being appealed.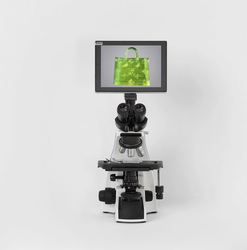 The bag was created using 3D printing technology and is made from photopolymer resin. It has been reported that, while the tiny bag was being created, some of the early bag samples were lost by the MSCHF team while they were being reviewed because they were so small. However, this is perhaps something its new owner won't have to worry about since their purchase came with a digital display microscope. This was included in the price and bids for the lot started at $15,000.
The online auction house, Joopiter, which is run by popular American musician and producer Pharrell William, was responsible for the sale of the tiny bag. In an interview, Kevin Wiesner stated that "Pharrell loves big hats, so we made him an incredibly small bag". He went on to point out that the handbag is a "funny" object because its purpose is rigorously functional, yet it has "basically become jewellery".
If you're a handbag lover, we have plenty you can actually see in our upcoming auctions including antique and designer pieces.
Photo Credit: MSCHF